[vc_row][vc_column][vc_column_text]
As we all know that online reviews play an important role in recognition of brand and its online ranking. In spite of that studies into online reviews and customer reaction on them, continue to oppose our expectations. But in order to make wise decisions about your review strategy, we need some more detailed information than the knowledge that online review plays an increasingly large role in buyer's journey.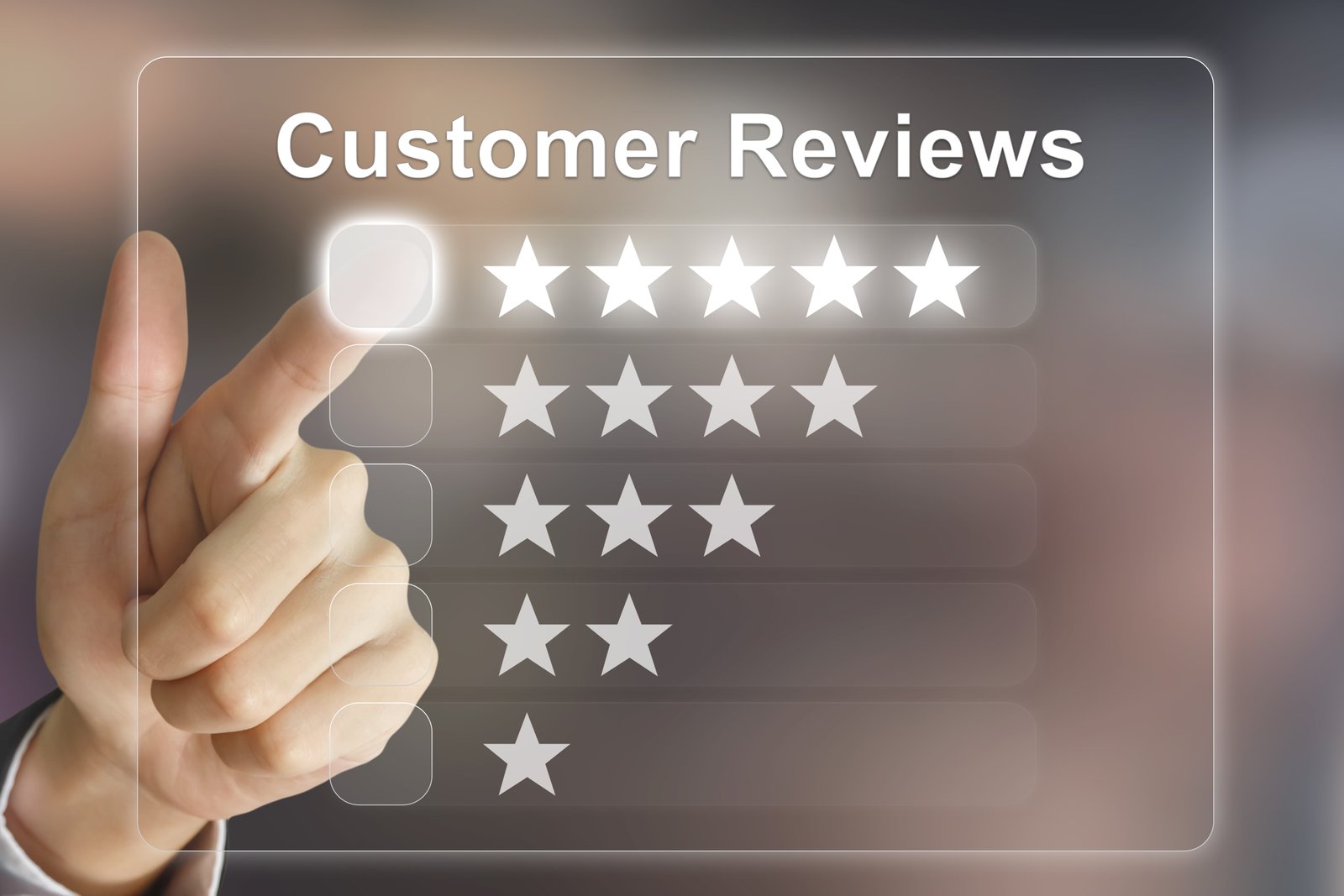 Here, are 10 informative statistics and perceptions that we need to know.
1.)           Reviews increase conversion rates:
A study from Spiegel Research Center and Power Review found that adding reviews can improve conversion rates by an average of 270 percent, and that higher priced item see even better improvements, that is up to 380 percent. But time period of the review also matters, which is up to forty percent of the customers do not consider a review, if it was written a month ago. So, it underlines the fact that reviews are important for conversion rates but it is an ongoing process and one should not rely on old reviews to continue holding steam.
2.)           Even bad reviews are helpful:
Customers give bad reviews when they are not satisfied with the product they received. But these bad reviews are actually helpful for conversion rates especially if that review inform the customer more about that product. As after reading a bad review customer spend five times more on a website and trust those reviews more and convert 85 percent more often. But it's not like a bad star rating is good for the business. It has been seen that the difference in star ratings tends to be more trusted than the 100 percent five-star reviews. So, five-star rating is not essential but things can start to hurt if the rating falls below four-star. Yes, a great percent (97%) of the customers choose a business that has four-star rating, and only 57percent of the customers likes to do a business with three-star ratings.
3.)           Online reviews connect customers:
It has been observed that sixty seven percent of the customers are influenced by online reviews. And eighty-eight percent of the customers even trust the online reviews as much as they trust the personal recommendation from someone they know.
4.)           Clicking enhance search engine rankings:
A study conducted by Bright Local shows that star ratings in the search engine result  page can increase click rates by twenty five percent. Since many studies suggests that click-through rates enhance your search engine rankings. And increase in the star ratings may also increase your SEO, even for basic search results. In order to turn up your star ratings in search results, you have to follow an appropriate schema but the ratings must be provided by the real customers.
5.)           Marketing efforts play an important role:
Yes, a study by university of Colorado boulder shows that marketing efforts do play an important role in order to increase the number and quality of reviews since one cannot rely on the quality of the product alone to earn.  In spite of the ratings placed by customers on review, the study finds that the connection between the review ratings and the targeted product quality is genuinely weak. However, the connection was much stronger for products that contain a large number of reviews.
6.)           Reviews are important in order to grow:
A survey by Pew Research Center shows that most of the Americans do not have the habit of leaving a product review. It has been shown that thirty-eight percent of the Americans "never" leave reviews on the products and services and, forty-eight percent do not leave a review in the restaurants. Only ten percent are there who always or "almost always" leave a review on products and services they bought. This emphasizes how important it is to ask and encourage the customers to leave a review on your products in order to pick up the growth you need.
7.)           User generated content impacts more:
A research by Turn to Study found that user generated content impacts more on customer's decision than the other factors they look at. And surprisingly, the content even influenced the decisions more than search engines.
8.)           Reviews matter more than discounts:
Studies have shown that more than fifty percent customers look at reviews than discounts and the pricing information. And only thirty-four percent are interested in deals and discounts. And according to a report by Trip Advisor survey seventy-eight percent of the customers feels that a business cares more about them if they respond to online reviews than if they not.
9.)           Reviews help in increasing SEO ranking:
Yes, online reviews are the most important factor for search engine rankings. A study by Local SEO Guide, the University Of California Irvine, and Places Scout confirmed that online reviews and especially the keywords used in them, plays an important role in influencing the local search engine rankings than any other factors. Also an AYotpo study involving thirty thousand businesses found that after adding a user review to their websites, these businesses found a lift in search engine traffic from 5,500 to 8000 visitors
10.)        Reviewers are also considered:
Yes, they are also considered! According to the study published in psychological science, it has been observed that people tend to choose product based on the reviewers than on the average rating of the reviews. This shows that it is less important to focus on earning reviews from the happy customers than it is to focus on encouraging customers to review your product.
Conclusion: The above study shows that the power of online reviews is immense and the customers know very well about that. So, if you want to improve your online image then with "faith e-commerce reputation management services" we assure you that your online image remains positive always. The moment we get any reviews online, the very first step of ours will be to respond to the customer quickly whether the review will be positive or negative. If we get the negative review then we will monitor that and work on the rectification and convert it to positive by responding to the client in the right way.
[/vc_column_text][/vc_column][/vc_row]