[vc_row][vc_column][vc_column_text]Google (along with other search engines) is getting smarter every day. SEO today is not what it used to be some years ago. Some techniques that SEO service providers used earlier might even attract penalties from Google now. This means that you and your SEO Company need to constantly stay updated with the new developments and policies and make SEO plans according to them, to ensure best results.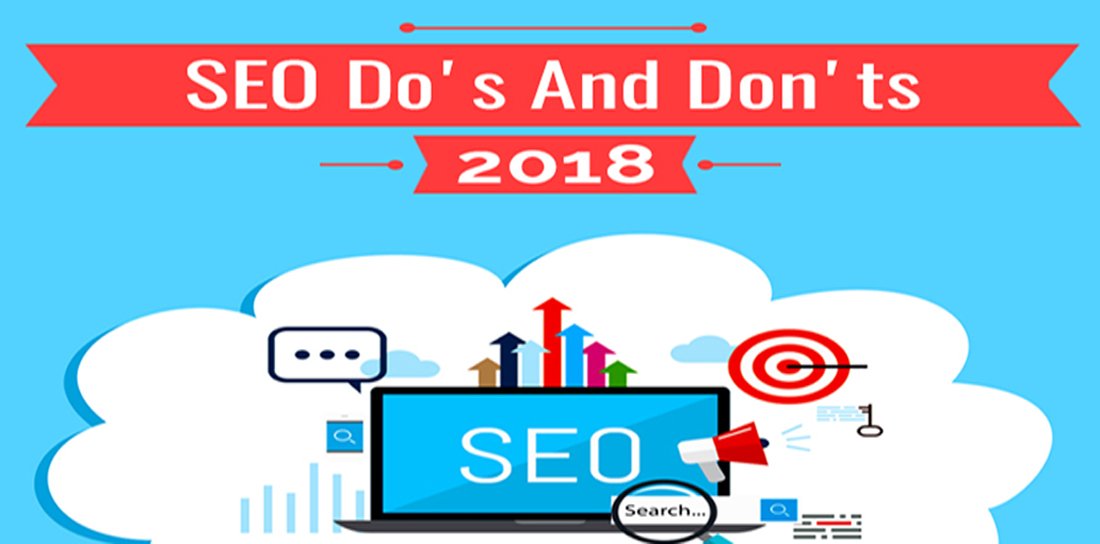 Here are 8 things you should and shouldn't do when making strategies for your website
Do's
1. Analyze Keywords Before Creating:
It is necessary to analyze the keyword metrics before using them. Use a reliable tool to measure the competence and return rates of a keyword. This will help you choose the best keywords for your SEO.
2. Use Specific Long-tailed Keywords:
It has been observed that long-tail keywords result in more conversions. A typical Google search query is more than 3 words. Therefore, long-tail keywords fetch better quality traffic to the site.
3. Focus on Images:
Do not keep your website content limited to text. Use optimized, compressed images that load fast, and make the pages look lively. You can use keywords for alt-text of images to help improve the search results list rankings of your website.
4. Invest in Responsive Design:
People don't use just computers to access the internet. Make your website mobile-friendly, as visitors leave websites that are not designed for mobiles instantly.
Don'ts
1. Crowd keywords:
Stuffing your content with keywords doesn't work anymore. Although overusing keywords doesn't harm rankings, readers might not be interested in the content if it seems repetitive.
2. Overdo Links:
External linking is important in SEO. But, too many links or irrelevant ones will make visitors think your website is full of spam. Google can now even penalize you for unnatural outbound links.
3. Copy Content:
Search engines value original, informative content. They will not just push you lower in the search results if you copy large chunks of content from somewhere, you might even be penalized for it.
4. Encouraging Guest Posts for SEO:
Guest posts are for the readers to get additional information. Promoting all guest posts just for the sake of SEO might not be completely fruitful. Only the best quality, relevant posts should be accepted and published on your website.
 Stay updated with every little development in the world of SEO to make sure you stay out of any trouble. Check whether your SEO Company's techniques are ethical and trustworthy, and learn thoroughly about their SEO services before executing them
[/vc_column_text][/vc_column][/vc_row]