[vc_row][vc_column][vc_column_text]
These days Amazon is undoubtedly the biggest online marketplace where sellers can display and sell their products. Amazon is rolling out so many new updates to make the shopping experience authentic and easy. If your product line and your account are looking authentic to customers then there are high chances of more sales. But on Amazon there are chances that other sellers can copy your own products and sell them in low prices.This can affect your product's reputation on Amazon. Being a manufacturer you can save your brand reputation in 2 ways on Amazon. First is "Brand registry" which is for Brand owners and enrolling in the Brand Registry provides access to powerful tools to help protect trademarks, including proprietary text and image search and predictive automation.
Second is MAP agreement with your resellers. MAP stands for Minimum Advertised Pricing. This is the minimum amount that a seller agrees with, to list on Amazon. The re-seller cannot quote the price below the MAP value. For example, if a company says that its best selling products will have MAP price of $75 then all the resellers and Amazon have to give away this product at $75. Quoting a price below this will be a violation of policies.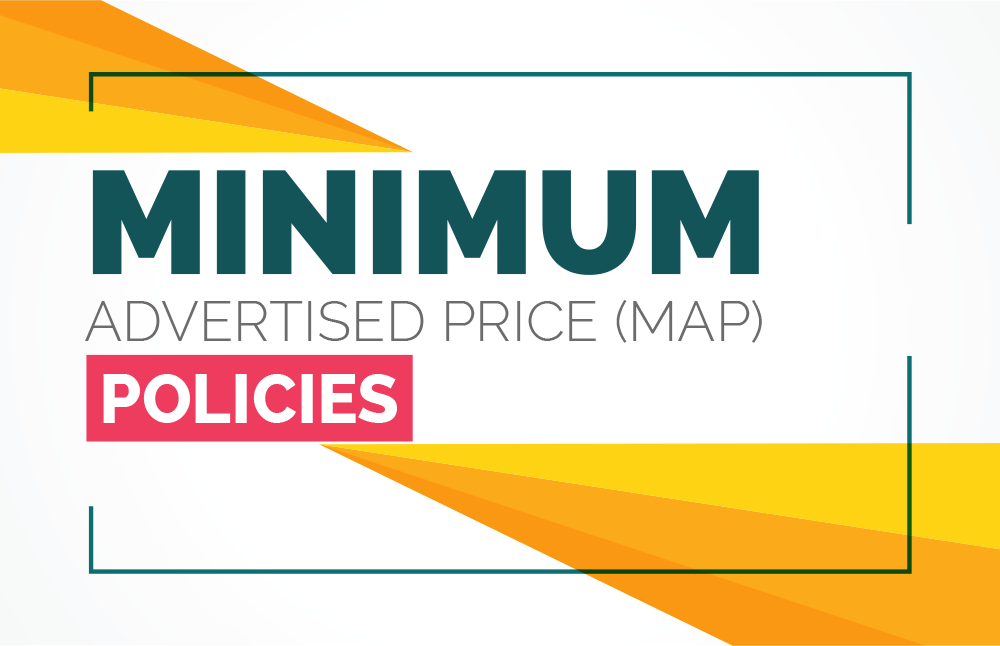 A look into the process of setting MAP:
As the manufacturer of the product you need to first decide what should be the competitive yet beneficial "Minimum advertised price" for your products. For this you need to study about the current market status, about competitors, margins, etc. The MAP prices should neither be high nor too low.
After this, you need to have an agreement or a contract with your distributors and resellers that they will not advertise the product below the agreed price. (It needs to be noted that MAP only refers to advertising.)

You need to give clarity to the resellers that there will be penalties for advertising below the MAP price. The manufacturer can even remove the product from the reseller store.
Some points are too minor to be noticed so is the MAP agreement. But these points have a great impact on your brand reputation and authentic sales on Amazon. We always keep sharing the smallest to smallest updates of Amazon with our clients so that they should keep their Amazon account updated with good customer reviews.
To get more detailed information about Price MAP on Amazon visit website https://www.faithecommerceservices.com/[/vc_column_text][/vc_column][/vc_row]