[vc_row][vc_column][vc_column_text]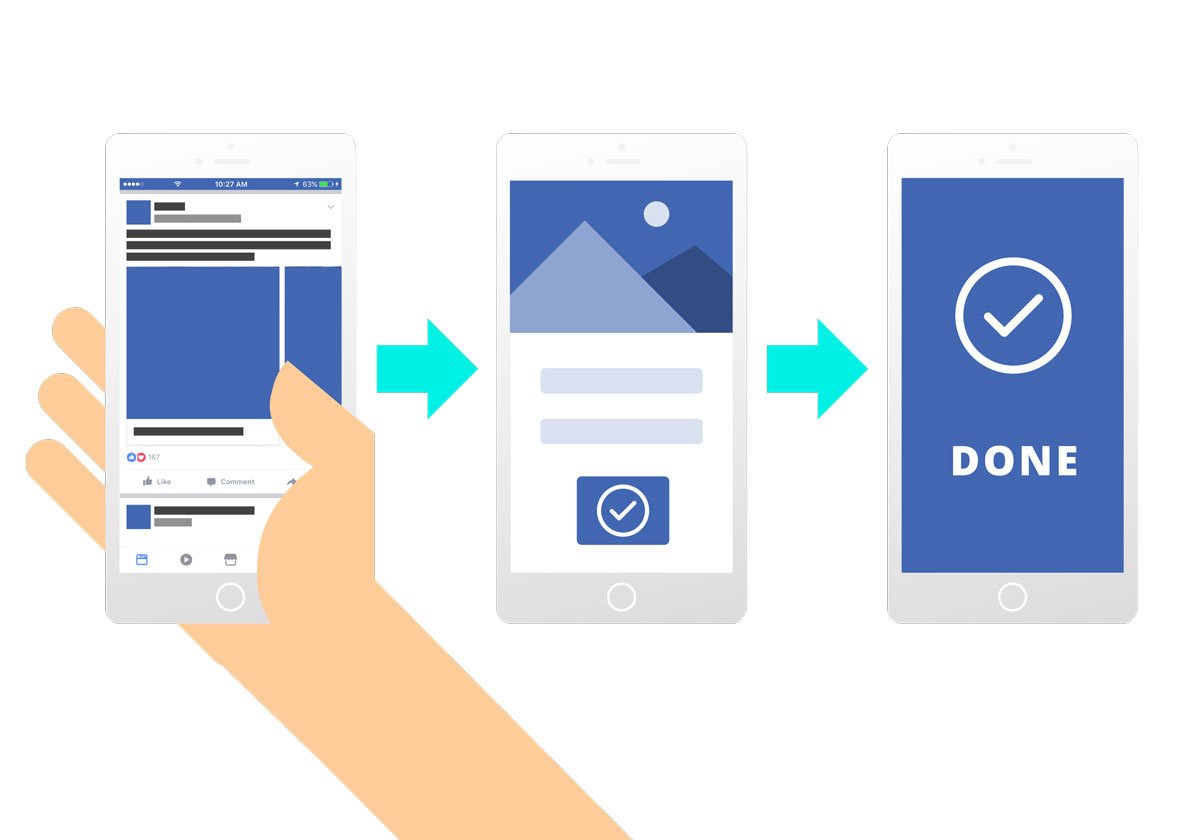 Facebook lead ads are present since years now, and their usage has increased, as consumers are using mobile-optimized solutions. These leads Ads have solved two issues for advertisers:
There are low conversions through mobiles
People generally do not prefer shopping through Facebook
These leads ads consists of the ad copy. This form doesn't not allow the advertisers to access through email addresses or any other personal info that they can use to re-advertise. This decreased the cost per lead by 80%.
A few tips on how one can increase conversions using Facebook lead Ads.
Essentials to Run a Campaign
Facebook allows you to lay a marketing strategy for your campaigns

Advertisers Need to do a Few Things
Uploading the company's privacy policy
Decide on what information you need to collect
A few questions that you wish to ask customers
Upload your marketing message
Decided on your target audience for campaign
A Few Things Advertisers Need to do When Uploading their Ad Campaign
Give importance to audience that is similar to your existing customers.
Set an Appointment time for follow-ups.
Bid manually for leads of less value.
One can use conversion tracking system on their website
There should be different campaigns for different products
Keep your CRM ready to get hold of leads.
Time your campaigns at the most active hour.
These ads target on different set of consumers. One should target on mass to increase your prospects. Do not target the audience who already has lead ads, as this would restrict your exposure.
Target Audience
One should target on leads that have most visited your Ads campaign and has interacted before regarding you ads. As suggested before you should target on Lookalike audiences. One should set segments for customers, as you would know whether this customer is value bas or not. As you may waste time of low value prospects.
One needs to segment their buyers based on their interest, device, location, & income or occupation. You should not target large audience but those
Look alike audience
Those who have visited your site before
Mobile users
Create a Valuable Offer
 This is where you decide on your sales offering
Why are you giving this offer, what is the requirement
How is your offer different?
What a customer may get in return
When a customer is sharing his/her personal information with you, you need to reward them through some benefit.
A monthly newsletter service
Free insurance quote
Coupons or discounts on products or services
Pre-orders
Free samples or demos
The information on your ad show be of value and not just target only on shopping. Offering coupons and discounts do wonders. Customers may think that by just clicking on your link may get those offers and discounts but it is wise to clarify that only on signing up they would receive the discount. It is wise to take your customers to the sign in process.
Design
All customers are visual lovers and learners. One retains an image faster, a few things to keep in mind before you design.
It should display your brand image
Show interaction with products
Use 3D effects or focus to highlight your products
Make your that your text is relates to your product
Give importance to video advertisement for diverting and attracting more people. Your ad should be planned in such a way that the initial 10 secs should win your audience.
Make your Forms Easy to Access
Make your sign up process easy that will actually interest people to complete it. Just add value to your form by mentioning, why one should opt for you and in what ways your are unique and explain your offers in simple words. The sign up process should be short with questions relating to information that is important like the phone number or an email address. One can ask 15 questions also that may make you lose conversions.
Follow up
Follow-ups are very important. A Customer should know when they have their next follow up appointment. Collect information that may help you in re advertising on a personal level. You can send your customers campaigns through emails, and personal offers that cannot be ignored this may get you conversions.

Summary:
Facebook lead ads helps you in finding your target audience and it does not target on direct sales. It targets mobile users who are not direct buyers. Leads ads are very useful and beneficial to set new sales target.
[/vc_column_text][/vc_column][/vc_row]