[vc_row][vc_column][vc_column_text]
eBay, a popular marketplace launched in 1995 is now 24 years old billion dollar company. Now a day's eBay is used for pretty much everything. Whether you are a growing business or an individual seller clearing out your store, this marketplace offers you to use an easy way to earn some extra money.
eBay has become such an essential of everyday life that it is easy to forget its beginnings. Behind every great story there exist some unknown facts that are ignored and forgotten over time.
Have you ever wanted to know how the site started, or what was the first thing sold on it? So, here I am going to discuss some unknown or less known facts about eBay.
eBay was originally named Auction Web
Yes, the site which is popularly known as eBay was launched during the Labor Day weekend in 1995 as "Auction Web". A computer programmer, Pierre Omidyar, an Iranian America wrote the code for Action Web as a personal project and launched in his living room in San Jose, California. Pierre started it as a side project just to keep him entertained in his spare time. But Pierre started it as a business when being told by his internet provider to upgrade this to a business account due to the amount of traffic the site was attracting. The actual name was changed in September 1997, because most of the customers referred to this site by the name eBay than Auction Web.
The first item sold on eBay was broken laser pointer
Isn't it's surprising? But true, Pierre listed a broken laser pointer pen that he bought to use for help during presentations. And it ended up being used to entertain his cat. And now you might be wondering who bought this broken pen and why? Pierre listed the pen with a starting price of $1. But no bid was placed for a week. And suddenly the next week, the first-ever bidding break out and to his surprise, the product ended up at a total of $14.83. After seeing this, Pierre contacted the winning bidder to ask if they realized that the pen was broken and the bidder was turned out to be the collector of broken laser pointers.
It would have been worth if you had invested in 1998
If you are into share, stock, and smart investments, this is the one you missed over. In September 1998, eBay listed a share at $18. If you were smart enough to have dropped some pennies into this website then now you would be sitting on over $84k.
A new species was developed by eBay
Yes, you read that right but it was not a strange type of mold on an old vinyl LP. In 2006, a type of Sea Urchin was found by a Montana based seller and he put it up for auction. Though they mistakenly labeled it as already known species, but Simon Coppard of the International Commission on Zoological Nomenclature recognized that the Urchin didn't belong to any group at all. And it was not for the first time that something has been described inaccurately on the site, but this mistake left a bit more of an impression than a dress that doesn't have 'plenty of life left in it.'
At any one time, 800 million items are up for sale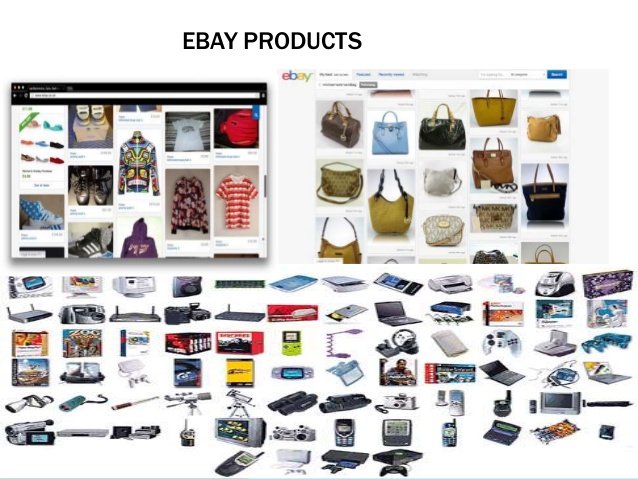 eBay does not officially reveal the number of items sold per annum, but the quantity sold is vast. At any one time, a massive of 800 million items are on sale. Also, it has been observed that 20.1 billion items are sold on eBay in the second quarter of the year. And it could be anything a car, any electronic item, dresses and many more.
eBay sold Yacht- The most expensive item that was never sold
This Yacht was not just a boat, it was 405-foot super-yacht designed by Frank Mulder. It was just a complete package that contains necessary amenities such as a movie theatre, gym, sixteen cabins, and a helicopter garage and a lot more. It was bought by Russian billionaire Roman Abramovich for around $170 million. Abramovich was a billionaire and purchasing this yacht was just a small change to him.
Sale for the Californian town- Bridgeville
This town was the first on its own to be auctioned on eBay not once, but twice. It was still not successfully sold in 2002 for $1.77 million because the buyer backed out. However, it was then officially sold for $700,000 to make a health resort. Lastly, in 2006 it was again sold for double and the lucky landowner now has 8 houses, a post office, and 3 cows.
The craziest thing sold on eBay was singer James Blunt's sister
Isn't it's crazy! It's true but not completely. It was the weirdest eBay story there may ever be. You might be wondering how a brother can sell his sister but here is the reason why Blunt does so. In 2007, Blunt told GQ magazine that he sold pretty much everything he owned from eBay before his first album to come out as he was eBay addicted.  When he came back to the empty flat there was nothing left to sell except his sister. He saw her crying because she wanted to go to a funeral in Ireland but the planes were on strike. So, he put it on eBay 'Damsel in distress seeks knight in shining armor!' then a reply came from a kind man saying I can do this, I have a helicopter and then amazingly they fell in love.
A lunch date was sold by Warren Buffet every year
Yes, you read it right. Warren Buffet, a billionaire businessman bid a lunch date with himself for the past 17years all in the name of charity. And the people are so much mesmerized by Buffet that they spent a million dollars to have a lunch date with him. The winner of the bid can bring up to seven people to dine with the buffet at Smith and Wollensky steak house. Also, $10k was donated by this restaurant to be the host. The Glide Foundation helps homeless, based in San Francisco, California.
eBay is more than just eBay
This most popular website is not just limited to the auction site; it owns some other popular websites. Websites such as Stubhub, PayPal, shopping.com and Gumtree are all owned by eBay. And most surprisingly, one of the popular social media app, Skype was also owned by eBay but later sold it to Silver Lake, Andreessen Horowitz and the Canada Pension Plan Investment Board in 2009. Later in 2011, it was owned by Microsoft.
Private jets were the second most expensive item sold on eBay
Gulfstream II business jet was the second most expensive item sold on eBay for $4.9 million. The aircraft was one of the different offered by Tyler jet, the world's largest dealer at the time on eBay airline site.
The first man to reach the feedback score of 1 million was Jack Sheng
It took Sheng's almost 8 years to earn this feedback score of 1 million and just 18 months thereafter to reach double. And to congratulate Sheng, eBay created the little shooting star icon on his seller profile and also named a conference room after him.
eBay Headquarters' building reflects categories available on eBay
Yes, there are 7 buildings of eBay headquartered in San Jose, California named after the categories like Jewelry, Music, Motors, Toys, Technology, and Sports, etc. on eBay.com. Also, the conference rooms of the buildings are named after the theme of the building. For example: if the name of the building is Jewelry then the conference rooms are named after the name of jewelry.
The hub of Sale and purchase
Yes, eBay is the hub of sale and purchase and it's per day transaction is witnessed over 2 billion.
Even NASA utilized eBay
Yes, you read it right. NASA turned to eBay to gain some replacement parts including Intel chips and floppy disk drives because these items were out of date from other means. Who could have thought that putting the old floppy drives can contribute to space travel?
[/vc_column_text][/vc_column][/vc_row]