Professional Ecommerce Catalog Management Services to Boost Your Sales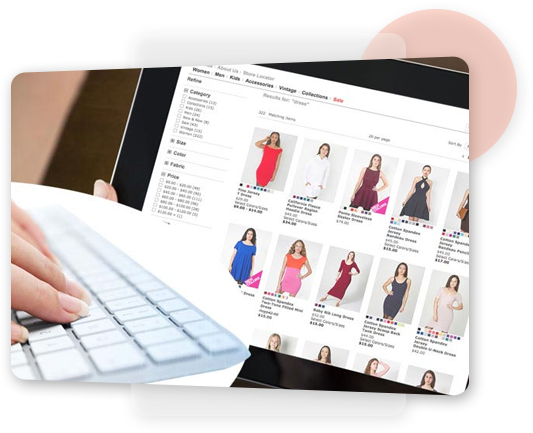 The E-commerce competition has become rife across the different verticals of retailers, manufacturers, distributors, and supplier. So, the need to introduce new catalogs is needed at a fast pace. Catalogs play a major role in e-commerce business as to reaching out to the potential customers to showcase the services and products. An online catalog makes it attractive for your product which has to be displayed at length for a complete and detailed view. The catalog basically helps the visitors to browse the product with complete visuals matching.
An E-Commerce catalog management is a strategic process for all the online business channels as it helps to produce the services, products and, all the essential data's on the online channels. The online catalog processing will help you to standardize, organize and to publish your data on each online channel. Suppose, if you are a multichannel seller, or you have multiple branded site and you need to update your data on the regular basis you can take the help of our e-commerce catalog management services!
However, the catalog updating, management, maintenance, data indexing and conversion for the online or offline inventory management is quite a time- consuming process. If catalog management is not done right, it can also divert the potential clients from pursuing your services.
We as an expert E-Commerce catalog management services who have built the trust of our clients by meeting their critical business requirements over many years. We also have a strong capability in catalog's multilingual data processing which will enable your business to process in large volumes. We also optimize catalogs according to the point of sale, pre-sales, and post-sales which can ultimately be managed to drive customers and to gain business profit.
What is included in catalog management services?
Let's take you through all the Catalog Management Services
The E-Commerce sites need to have regular deletion/ updating updates in their catalogs. With our E-Commerce product catalog management, we ultimately take up the data from online stores, pdf catalogs and from sources by updating your e-commerce catalogs with quality data. Our service in the catalog product data entry section also includes:

Product image data entry.
Data entry of online catalogs.
Catalog data audit.
Catalog data clean up.
In e-commerce business, a product image can even break or make a sale. Though, image processing itself is indispensable. But, as we give the best E-Commerce catalog management services we can take care of all your image processing needs. Whether it is on enhancing the quality or is it for rectifying your errors. Our catalog product image processing also has in added services with it which are as:

Catalog Image color correction
Catalog image editing
Catalog image composition and masking
Catalog image retouching and enhancement
The online catalogs make quite difficult for the user to navigate the categorized items properly. As we are the best E-Commerce product catalog management we can help a business to seamless maintain their homogenous categories, product departments, and subcategories. Our catalog category management services also help in different verticals that are:

Assigning the products in subcategories and categories
Sub categories creation and catalog categories
Catalog cleanup for the deleted products
Catalog quality assurance and categorization audit
Our service also excels in giving the latest update on the existing products in online categories by adding up new descriptions, information, current stock and offers and much more. With our, extensive updating services our E-Commerce stores will never have outdated information. Our updating product catalog data also comes by providing services of:

Catalog product image update
Catalog product data update
Catalog product status update
Catalog discount update and price update
Data clean up is the most critical thing successful E-Commerce stores must have! Our catalog management services compile in by giving extra product data at regular intervals so that a user can get the correct information. Our catalog data cleanup also compiles in by giving you solutions:

Incorrect product data correction
Deleted product data cleanup
Deleted product redirections
Product image quality
Many times reviewing and standardizing all the aspects in an E-Commerce platform is highly ignored. Though, with our user experience, we make sure that your product content is standardized and is in high-quality work throughout the catalog. We do standardization and normalization by reviewing the followings:

Omni-channel inventory management
Catalog product price standardization
Product Image quality standardization
Catalog description standardization
Our service helps to make a business grow forward!
We provide our clients a complete solution for their business when it comes to choosing a catalog management services. We make sure that before we compute our services into a business we can find the relevant details on the product and its details from different sources. We cross check the details on offline as well as on online forums to showcase business merchandise in the most attractive and natural manner.
With many years of experience, we can help the business to process and manage their product lines to give the best user experience with easy use. We also make sure that every entry and categories are put in the right sections so that a user can get the correct preference and attention.
We manage the business needs working in any scale by helping them to leave the task of their catalog management with us. We provide the most cost-effective solutions too which can help to save the unnecessary costs.
Why choose our e-commerce product entry services?
E-commerce specialist: We are unbeatable expertise in giving the E-Commerce maintenance and developments solutions as we have worked with hundreds of leading e-commerce stores in past.

Skilled and experienced team: We have a highly dedicated E-Commerce team who has vast experience in giving the best E-Commerce product catalog management. We also have a workforce including data entry operators, engineers, content writers, image editors and etc.

Competitive pricing: We provide complete customized services to our customers at a very affordable price. Thus we provide a service which provides the value for money.
Quality management: We are strictly followed in delivering the best catalog quality management in standards to ensure that the final output comes to be accurate and in impeccable quality.

Latest technology: We take advantage of the latest procedures and technology, to give your users an up to date catalog view so that they are attracted to your services.
Emphasis on security and confidentiality: We give utmost importance to confidentiality and security of a business e-commerce platform. Your data and catalog will be safe and protected as it won't be shared with anyone else under any sort of circumstances.
Scalable and customizable services: We also deliver customizable services on E-Commerce catalog management services which are in alignment and have a strategic goal with it. The services are scaled up according to the changing business requirements.network.

Regular communication: we are in tough consistently with our clients, as we assure to deliver the catalog services with optimized flexibility, transparency, and efficiency.
Enquire from us:
Talk with an experienced expert who can help you out with all the queries.
Give a call:
Looking for quick answers on your queries? Come start a chat or instantly call and talk to someone experienced in our team.
You can contact us the right way to find out how we enable the business to achieve the accelerated growth and efficiencies with our 'E-Commerce catalog management services'. If you have any queries related to your catalog project development you can: