Social Media Optimization Company For Small Business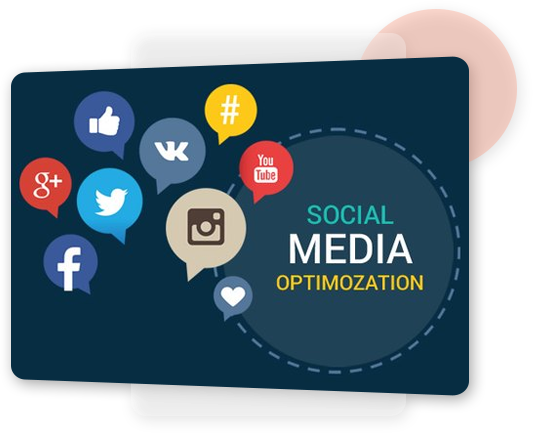 These days social networking has turned into a part of our existence. Social network on World Wide Web has helped users to connect with people on an international level. Thus, this has turned into a highly effective program which in turn not any firm, large or even smaller can easily forget. Online competitors concerning businesses keep growing through for 24 hours. Social networking web sites are not only one of the most frequently visited web sites, along with that they are very trustworthy sources of information. Hence is very helpful in advertising and providing search engine services. Social network web sites have a very big user base, for instance, Facebook has over seven hundred million users throughout the world.
At Faith eCommerce Services, we provide reliable SMO services to get traffic on your website. SMO also plays a vital role in ranking of a website. SMO sites not only increase the traffic but also will help in increasing your website's popularity. At Faith eCommerce Services, we try to cover all the possible activities to make customers brand more popular and to increase fan following of brand
Our SMO Services Includes
Facebook
Fan page creation
Weekly status updates
Campaign creation
Photo sharing
Twitter
Account creation
Twitter background
Tweets based on keywords
Increase followers
LinkedIn
Profile creation
Company page creation
Company profile update
Fan management
YouTube
Channel creation
Apply background
Complete profile
Submit videos given by clients
Apart from these four social networking sites many other sites such as nearby feed, sky rock, pinterest, etc. are also used for sharing. Avail of our SMO services to increase your online visibility and get organic traffic on your website. We assure you that the cost of our SMO services will not pinch your pocket, and you would surely appreciate our efforts and dedication.