A Brief Introduction of WordPress Along With the Need for It.
WordPress Development Services
WordPress is a free to use open content management system that is used by the bloggers to create their blog(s). It performs in the similar way like any other online blogging platform works like the Google's Blogger. WordPress has been introduced fifteen years ago in the year 2003 by Matt Mullenweg and Mike Little. WordPress has been the most common platform used by the bloggers since its final launch. WordPress is more effective and customizable.
WordPress is a multi-blogging and multi-user platform. This means that one person can have a number of blogs under one WordPress account. At the same time, several users can have access to one particular blog. This has opened up a lot of scope for the bloggers.
We at Faith e-Commerce, use WordPress to create a variety of websites like blog or personal websites, business websites, eCommerce websites, job boards, business directories, question answer websites, non-profits and religious websites, portfolio websites, online communities, coupon websites, auction websites and a lot more. We have been offering WordPress Development Services to our clients and have successfully gained a good number of clients. We hire dedicated WordPress Developer and form a team of the professionals who indulge in creating your websites as per your needs.
Who Should Choose WordPress
Development Services?
WordPress Development Services are most effective for people aspiring to be a blogger or a full-fledged one aiming to have their own blog. Companies who want to have a blog that would quench the curiosity of their clients or customers can also go for WordPress Development Services. WordPress is the number one CMS providing ample scope and customization for the bloggers and people in the Entertainment industry.
WordPress is free up to a limit but a premium member can enjoy lots more from it. Moreover, WordPress supports multiple blogs at the same time under one id which again enables you to have a lot of blogs under one single ID and you get freedom from handling a number of IDs. WordPress makes it easier for the developers to create a lot of websites and a varied type of websites for people of various needs. This can be said as one of the positive things because one CMS can be used to make multiple types of websites having all types of facilities like easy customization, implementing customized widgets and many more features.
Our special team is all set to help you out with your WordPress blog(s) i respective of the industry you are from. Our services are diversified meant to cater all types of customers and all types of blogs from various arenas. Thus, we are trustworthy and prove ourselves every time we deliver WordPress Development Services to our clients.
We Follow the Seven Step Development
Process to Deliver Quality Services on WordPress
With having more than ten years of experience, we understand better the need of every client. And so, we have now expanded our spectrum of services related to Volusion Product upload and other Volusion services.
We undergo an in-depth analysis of the requirements the clients have. We note down all the important points that could help our client's business run smoothly.
We conduct brainstorming sessions with our experts and let them know about the clients' requirements on the WordPress Development Services. Plus we also take advices from our experts for the better development of the WordPress websites.
We undergo rigorous discussion on how to design and what to include and what not in the website with our WordPress Developers.
We discuss about the designing and the development of the WordPress Websites for the clients and create a rough draft of how it is going to look. Next we develop and design the WordPress website following the draft.
We believe in 'On Time Delivery' policy for the best customer satisfaction.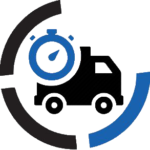 We undergo an in-depth analysis of the requirements the clients have. We note down all the important points that could help our client's business run smoothly.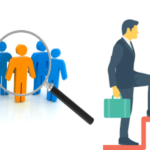 We at Faith E-Commerce, also promote the WordPress websites of our clients.
What Makes Faith e-Commerce Services Different in
WordPress Development Services?
Faith e-Commerce is different from the other companies in the WordPress Development Services because we follow all the features of WordPress and help our clientele get the best WordPress website. The features we include in the websites are:
Responsive Design:
We create WordPress websites for our clients having responsive designs. This helps their viewers to access the website from any device without the need for pinching or zooming.
Social Sharing:
We focus on the client requirements and implement the best social sharing options like Facebook, Twitter, Pinterest and more to make the website even more flexible.
SEO Friendly:
We make SEO friendly WordPress websites helping your website to rank in the search engines preferably the Google.
User Friendly:
We create user friendly WordPress websites for our clientele like keeping the page load speed at the maximum, enabling easy accessibility and navigation and also keep the information crisp.
Customized Design:
We at Faith e-Commerce take responsibility to help your website look the most elegant. We use customized theme with customized fonts, colours and styles and help your website stand out of the box.
Retina Display Ready Websites:
Since HD (High Definition) and UHD (Ultra High Definition) retina displays are more common now-a-days, images in a website gets cracked or pixelized easily when accessed from devices having displays of various sizes or if zooming is done for more clear view, which is not at all acceptable. Thus, we make retina display ready WordPress websites for all our customers so that the themes will look amazing on any device with sharper and crisper images and fonts and zooming would not affect the quality of the websites.
Why Choose our WordPress Development Services?
On Time Delivery
Data Security
Quality Work
Customer Service
Get in Touch With Us For Free Consultation!
Join hands with our highly professional developers and experience the best WordPress Development Services. Get yourself a free consultation. Our professionals are all ears to solve your queries.