Experience the best in eCommerce with OpenCart Website Development from Faith

The trend of internet shopping has taken over the world by storm. Almost every type of product from every industry is available on the web these days. This means intense competition online, which requires every seller to bring their "A-game" forward. If you run an online business or an e-retail store, you need an ecommerce store that stands out from the competition.

With OpenCart, it is now easier than ever to have a stunning web store that not only gives you versatility and control, but also provides ease of browsing to your customers. Faith eCommerce offers excellent OpenCart ecommerce development and maintenance services to all types of businesses. Whether you have a fashion label selling clothes online or a store offering technology products, OpenCart's ease of customization and extensive suite of tools will give you the right look and appeal that you seek.
What would OpenCart eCommerce
development include?
In the recent years, OpenCart has become one of the most sought after ecommerce platforms for online businesses. Multifold functionality, user friendly features, excellent tools for management, and customization options make it a favorite of big and small sellers alike. OpenCart development services from Faith eCommerce are aimed at making the most of these functionalities offered by the platform, and utilizing the potential to increase the profitability and visibility of your business.
Our expertise as anOpenCart development company and a complete arsenal of other digital solutions ensure that you get the best services for your company. Some of the services offered by Faith eCommerce in OpenCart development include: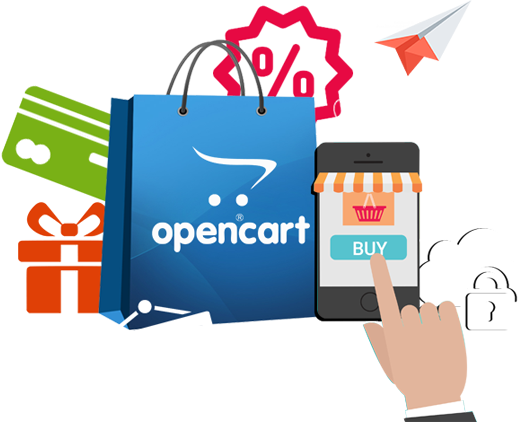 OpenCart Website Development
We have a team of developers who create stunning ecommerce websites for all types of businesses. Whether you are looking for an e-retail store, or a specialized online selling website, we have got all your requirements covered.
Themes and Customization
If you have an existing OpenCart ecommerce website and want to upgrade its appeal, you can count on Faith eCommerce. We can change the look of your store by modifying the existing theme, creating new UI theme, and with layout customization for your ecommerce site.
Extensions and Third Party Apps Integration
Beyond quality OpenCart web development and customization, we also expertly provide extension and third part app integration services. Trust us for multi store integration, CMS, CRM, and payment gateway integration and any custom requirements your business might have.
OpenCart Migration Support
If you want to migrate your OpenCart installation to a new server without having to go through the hassles of data loss, recreating interface and other troubles, Faith eCommerce has got you covered. We can migrate your OpenCart store from one server to another with complete data security and without much touch-up required.
OpenCart SEO Service
In order to make your products stand out on the internet, they need to be optimized for search results. Our team of SEO experts incorporates latest practices in search optimization to give your OpenCart product portfolio the right visibility online.
Maintenance and Support
Not only do we deliver excellent OpenCart stores, we also manage them with utmost expertise. We handle database optimization to keep your data safe and up to date, and conduct security audits to ensure your store is secured on all fronts. We also offer content updation solutions to keep your website fresh and engaging always.
How will OpenCart website development help your business?
In this age of responsive web stores and user friendly layouts, having a creatively crafted store ensures high sales and user engagement. OpenCart is one of the best ecommerce platforms currently, and enables businesses to do more with thoughtful functionality and versatility. Faith eCommerce is a premier OpenCart development company that brings the utility and benefits of the platform to your business with quality services.
OpenCart offers extensive catalogue management tools to make your work as a seller easier. Comprehensive browsing support, feature rich customer accounts, one page checkout, easy order management and engaging user interfaces make it a favorite of online shoppers as well. The platform comes with a plethora of marketing tools and insight assessment suites that help your website stand out.
The true potential of the platform lies in how it is used. Many clients of Faith eCommerce have witnessed immense growth and profitability by switching to OpenCart. If you have not used OpenCart before, you must try the immense utility and versatility of the platform.
What makes Faith eCommerce Services the ideal
OpenCart development company?
As one of the leading web solutions providers in India, we have been delivering excellent
OpenCart development services
to business across the world. Not only do we ensure the best practices in ecommerce development, we incorporate the latest trends and innovations in every project we deliver. At Faith eCommerce Services, we have a team of expert OpenCart developers who have years of experience in developing robust and dependable ecommerce platforms for businesses of all sizes.
Our team of professionals has earned the trust of our clients, making us a proud and dependable OpenCart ecommerce development company. In order to deliver the best quality services to every client, we focus extensively on clearly understanding the clients' requirements and aligning our deliverables to their expectations. This means that we keep you involved in the entire process with regular updates, constant feedback and prompt customer support.
Over the years, we have worked on hundreds of OpenCart web development projects, delivering excellent quality results every time. Our clients have reported higher sales, more customer engagement online, and a fantastic user experience. Whether it is ecommerce store designing, site migration or robust maintenance and support, we have helped hundreds of online businesses achieve their true potential. Our highly specialized solutions ensure that our clients get the best value for their investment in ecommerce development.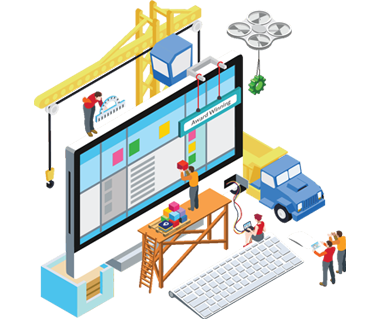 To know more about our
OpenCart development services
and how we can help your business succeed online, call or write to us today. You can also leave your contact details on our website and we will get in touch with you for a detailed conversation about your OpenCart website development requirements.
Even if you have a unique OpenCart web development requirement, let us know and we'll make it a reality. We are good at what we do, and every unique project is a challenge that we can't wait to conquer.