Shopify has quickly become the favorite ecommerce platform of online sellers around the globe. Its versatile features and easy to use interface makes it ideal for all types of businesses and industries. But despite the immensely easy interface, maintaining a Shopify store can be a tiring and time consuming task.

Uploading products, optimizing them for search queries, uploading relevant images, managing the product portfolio etc, can be too much for an online seller to handle by themselves. To help you make the most of your Shopify web store, Faith eCommerce offers dependable Shopify product upload services. With years of experience and dozens of satisfied clients, we have the right team and expertise to make your web store stand out online.
Why do you need a Shopify product manager for your business?
Running an ecommerce business is a challenging and exhausting task. From producing or sourcing the products to delivering it to the customers' doorsteps, a lot goes into building a successful ecommerce brand. A number of technical but time consuming tasks are to be completed on a daily basis to ensure that the business looks great, and runs amazing.
We are also well versed to give the critical necessities of e-commerce stores that are- precise category management, catalog processing, assigning the unique identifiers, taxonomy development, attractive product pictures, and descriptions, customized offers, competition, and management analysis and a 24hr customer support.
With a team of Shopify experts and ecommerce specialists, we deliver quality solutions for all your Shopify data entry and other online selling needs. Not just ensuring a presentable product portfolio, we also work on designing and implementing a long term growth strategy for your Shopify store. Elements like store development, inventory management, search optimization etc help your products stand out on the internet.
How can a Shopify Consultant help elevate your ecommerce game?
Being an online seller, you have to learn how to prioritize tasks and resources in order to succeed. Knowing which tasks need your dedicated attention and which you can outsource, you can easily focus on growing your business on the web. Also, it is imperative to realize that you would not have expertise in every domain of ecommerce operations. Knowing what you can best do, and what tasks need expert handling can help eliminate mistakes and speed up the growth pace.
As a Shopify consultant agency, we not only help you define your growth objectives and create progressive strategies, we also know which tasks you should outsource. When you hire Shopify bulk upload products portfolio management and Shopify product listing services from Faith eCommerce, you get: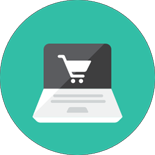 By not spending time on uploading and managing products on your web store, you keep yourself available for other business development activities like building clients, forming associations, researching for new products etc. This way, you continuously work towards growing your company instead of grinding for maintaining a steady business.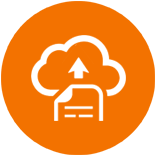 A premier Shopify product manager like Faith eCommerce has the latest software suites and tools to automate the bulk product upload and image upload tasks. This enables us to upload hundreds of products on Shopify within minutes. We ensure that the spellings are correct, the right images are uploaded for every product, and that the product stands out.
Not just the right product details, we ensure that every element of your product listing is of high quality. This includes editing product images to make them more appealing, creating informative and alluring product descriptions, optimizing the title and description for search queries etc.
Why should you trust faith eCommerce's Shopify Product Listing Services?
Over the years, Faith eCommerce has worked on a number of Shopify inventory management projects for many big and small e-sellers. This experience has given us a deeper understanding about the true potential of Shopify, and how to utilize it. Whether it is Shopify bulk import or Shopify bulk image upload, we have the required expertise and the latest tools to complete every task with perfection.
Team of Shopify data entry specialists
Our team of professional ecommerce experts and Shopify mavericks is what makes Faith eCommerce a pioneer in Shopify product listing services. With years of experience and dozens of successful projects under our belt, we know exactly what it takes to make Shopify bulk import and upload a hassle free task. We comply with the best practices in Shopify bulk upload products management and import to ensure that your store enjoys maximum performance and visibility.
Adherence to Shopify data entry guidelines
As a renowned Shopify product upload services provider, we know the importance of incorporating the best practices in ecommerce management. Our team has expertise in Shopify, and follows all the guidelines for Shopify data entry and bulk image upload to give your online business the all-round progressive and permanent growth to succeed on the web.
Time bound solutions
When it comes to selling products online, on-time solutions are of great importance. We know that you need your products to be listed as quickly as possible, without compromising on quality. This is why we work on every project with utmost dedication, ensuring timely delivery. Whether it is Shopify bulk upload products portfolio or other Shopify bulk import tasks, we achieve the desired results within the stipulated time, error-free.
Comprehensive ecommerce solutions
When you choose Faith eCommerce as your Shopify consultant, you get a large gamut of dependable online business tools and services. All our ecommerce solutions are seamlessly integrated to ensure that you get the best results in minimum disruption. Apart from our reliable Shopify product listing services, Faith eCommerce also offers solutions for ecommerce development, data mining, web store management, content development and more.
Have unique Shopify data entry requirement? We've got it!
At Faith eCommerce, we are always on the lookout for unique and exciting projects. Does your online business need custom Shopify inventory management solutions? Drop in at our office or give us a call to schedule a chat about your requirements and our capabilities. Witness the expertise of our team as we make your Shopify store an audience favorite spot online.