Experience the best in eCommerce with Shopify Website Development from Faith
Planning to build a new web store? Before you decide on any other platform for your ecommerce website, try Shopify. Emerging as one of the most popular eCommerce tools, Shopify has made web stores more engaging and customized than ever. With a number of amazing features to choose from, it has become the favorite of developers and businesses alike. If you are looking for a reliable and powerful platform for your new online business, you should definitely consider Shopify.

Over the years, Shopify has become the preferred ecommerce platform for businesses from all domains and industries. Whether you have a small e-retail business or a big brand with multitude of products for sale online, the platform's versatility will make your business more appealing. With Shopify, it has become easier than ever to have a web store that is stunning, and fetches more sales. Companies from around the world trust Faith eCommerce and hire Shopify developer solutions to increase their online revenue.
Do I Need Shopify Website Development Solutions?
Many ecommerce specialists argue that the platform has super easy interface which can be used without any expertise. This is partly true as anyone with basic ecommerce knowhow can configure a Shopify store. But in order to design and setup a fully functional and appealing store, you need to know the intricacies of how the platform works. Elements like third party apps, SEO integration, product portfolio creation and maintenance require experience and skills that only experts possess.
Whether you are a brand selling limited products or a company with an extensive portfolio, you need many tools and know how to create a truly stunning and user friendly web store. This is why it is a smart idea to hire Shopify developer solutions. When you invest in professional services from a Shopify development company, you get best quality solutions and a team of experts to tackle any future problems that may arise.
Not only in setting up and designing the web store, you will need professional help to make your website stand out online. As an expert Shopify web development company, Faith eCommerce offers comprehensive solutions for search engine optimization, managing your product portfolio, migrating and backing data, updating and troubleshooting any bugs, and 24×7 technical support and maintenance to ensure smooth functioning.
What do shopify development services includes?
Shopify Theme Design and UI Development
With a team of expert UI/UX designers, Faith eCommerce delivers stunning themes for your Shopify store. We create designs that are appealing to the customers and also offer maximum ease of navigation and browsing. Extensive emphasis is laid on making your ecommerce store responsive and browser friendly so that your customers come back to your store for shopping more.
Store Integration and Third Party Apps
In order to fully setup your ecommerce store, we also undertake Shopify integration with APIs, shopping cart, payment gateways and other third party apps. You can also choose to incorporate other contemporary integrations such as social logins, Amazon and eBay linking, and more to offer a more immersive experience to your visitors.

Data Migration and Security
Want to move your web store from any other platform to Shopify? We've got you covered. Faith eCommerce has a team of Shopify website development experts that can migrate your existing store to the platform eliminating any hassles in data security or loss of information in the process.
Search Engine Optimization
Despite how appealing and stunning your web store might be, you need to drive visitors in order to sell your products. With comprehensive SEO solutions from Faith eCommerce, your website gets the right visibility and boost online. Our Shopify development services come with end to end solutions for search engine optimization and other digital marketing activities to make sure your brand gets noticed by your target audience.
Store Upgrade, Maintenance and Support
In order to keep your store fresh and relevant, you would need to undertake regular updates and upgrades. When you hire a Shopify development company, you also get expert solutions for upgrading and maintaining your store. This would include fixing bugs, maintaining your store portfolio, updating the latest versions of Shopify and other third party apps, and more.
Depending on your business requirements and growth objectives, Faith eCommerce creates an action plan which incorporates parts of these and many other Shopify web development services. This way, you get the most efficient custom made Shopify strategy for your brand to achieve immense profitability online.
Why should I hire Shopify development services
from faith eCommerce?
Bespoke eCommerce Solutions :
At Faith eCommerce, we understand the importance of a tailor made strategy in the success of any brand online. This is why we spend sufficient time to get acquainted with your business model, growth plans and any ideas that you might have about your Shopify store. It enables us to create an eCommerce strategy and action plan that fits your expectations best, delivering best results for your business.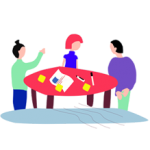 Domain Expertise and Latest Tools:
When you hire Shopify developer solutions from Faith eCommerce, you can rest assured that your web store is in the best hands. Our team of experienced Shopify experts is capable o0f handling any type of Shopify store development and migration task. The seamless communication between client and our team ensures that every project receives the same amount of dedication and perfection.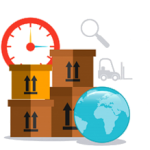 On Time Delivery:
We value the trust you put in us when you choose us as your Shopify development company, and we work hard to live up to the expectations. Our team ensures timely completion of all the projects, and keeps the client involved throughout the process. With regular updates and brainstorming sessions, you will be completely satisfied with the end result, on time, every time.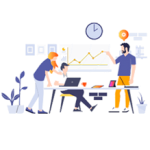 Comprehensive End to End Solutions:
As your one stop Shopify web development company, we offer end to end eCommerce solutions for your web store. Our services include everything from theme design and store setup to search engine optimization, store maintenance, troubleshooting and more. This way, you don't have to sweat about anything and your Shopify store runs smoothly.
Adherence to Best Practices:
Having worked on hundreds of eCommerce development projects, we have in-depth understanding of the techniques that work best. Our experience, combined with our commitment towards best practices and fair techniques ensures that your business experiences gradual, permanent growth.
Want to know more about Shopify? Think you have a project we would love to work on? Call us today or drop a mail to discuss your web store development requirements. You can even leave your details on our Contact Us page, and we will get in touch with you shortly.